Buy a Car Online Santa Ana, CA

It is the modern age and many things have changed. Electric cars drive everywhere. Drones fly through the air to deliver packages. It is a time of great discovery and innovation. Yet, perhaps the greatest innovation of all is one we don't often think about: buying a car online near Santa Ana, CA.
Not until these recent years have you been able to purchase a vehicle from the comfort of your own home in Santa Ana. It is truly a miracle. That's why our team at Norm Reeves Volkswagen Superstore Irvine has put together this helpful guide to show you the benefits of online car buying. We want to inform local drivers of this terrific innovation.
Unparalleled Convenience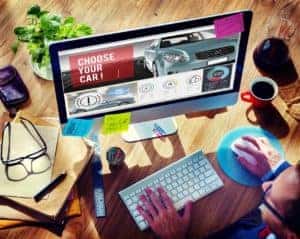 This is perhaps the greatest part of buying a car online: the convenience of it all. You can kick your feet up, grab a bag of chips, and BAM! There's a new car! If you see a Volkswagen commercial on your television and really want it, you can get the process started right away.
"But, what is the process?" you may ask. Well, it's easy. You can start by browsing online through our selection of new and used vehicles; then, if one strikes your fancy, you can simply click on the vehicle. Next, you'll be able to look over different trim levels, customize your features, pick your color, etc.
If any questions arise, you can message one of our helpful car professionals. You'll see a friendly little icon that says, "Chat with us," in the bottom corner. All you need to do is type in any questions you have, and one of our associates will answer quickly!
Financing and Specials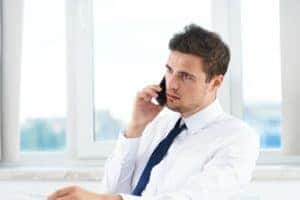 So, you've picked the vehicle you love; what happens next? Well, one of our helpful professionals will talk over special packages and extended warranties. Additionally, if you wish to finance the vehicle, this is when you'd do it.
Our Volkswagen dealership offers competitive financing rates and terms on our vehicles and our service professionals will talk you through what you can qualify for. It's even a process you can start right here online. If you head over to the "finance center" section of our website, you'll find everything you need to know about financing.
When everything is finalized, you'll be able to schedule a time to pick up your new ride or have it delivered. Yes, that's right. You can buy a car online and have it delivered. Isn't modernity incredible?
Great Options for Great People
We have such a wide selection of vehicles, you could spend days looking through our inventory—and if that's your wish, we will make it happen. SUVs, sedans, coupes, trucks, minivans, and more; we have everything you could imagine across a wide range of brands. Just browse through our selection online. You'll see.
Buy a Car Online near Santa Ana CA Today!
So, what are you waiting for? You could click a few buttons and be driving a new car by the end of the week. That's the beauty of buying a car online near Santa Ana, California. Our team at Norm Reeves Volkswagen Superstore Irvine makes it easy. Yes, we make it easy, so you can take it easy. Talk to us online today!