Buy a Car Online in Irvine CA

---
If you're eager to get started on buying your next car for your adventures around Irvine, CA, and beyond, there's a lot to consider. Did you know that the car-buying experience has gotten easier and more convenient? You don't even have to leave the house because you can
buy a car online
in Irvine, CA, right from home!
When you're ready, our team at Norm Reeves Volkswagen Superstore Irvine is here to help! We'll walk you through our Online Shopper™ tool so you can buy a Volkswagen online today!
Start by Browsing the Selection
The first step with your online car-buying experience is to check out the selection of models available. Whether you're after a sedan like the Volkswagen Jetta, an agile hatchback like the VW Golf, or even a spacious and powerful SUV like the Volkswagen Atlas, there are plenty of models and styles that you can consider. You can easily find a new Volkswagen by checking out our online inventory!
Tailor Your Payments
When you use our Online Shopper™ tool, it will help you through the process to buy a Volkswagen online. After you've selected your preferred model in our inventory, you'll then click Online Shopper™ to work through the steps.
The next step is picking out your payment options. You have multiple options to choose from, which include financing, paying cash, or leasing. Whether you're after a new Volkswagen or a used Volkswagen, you'll have the opportunity to apply for financing and work out a deal that suits you and your lifestyle.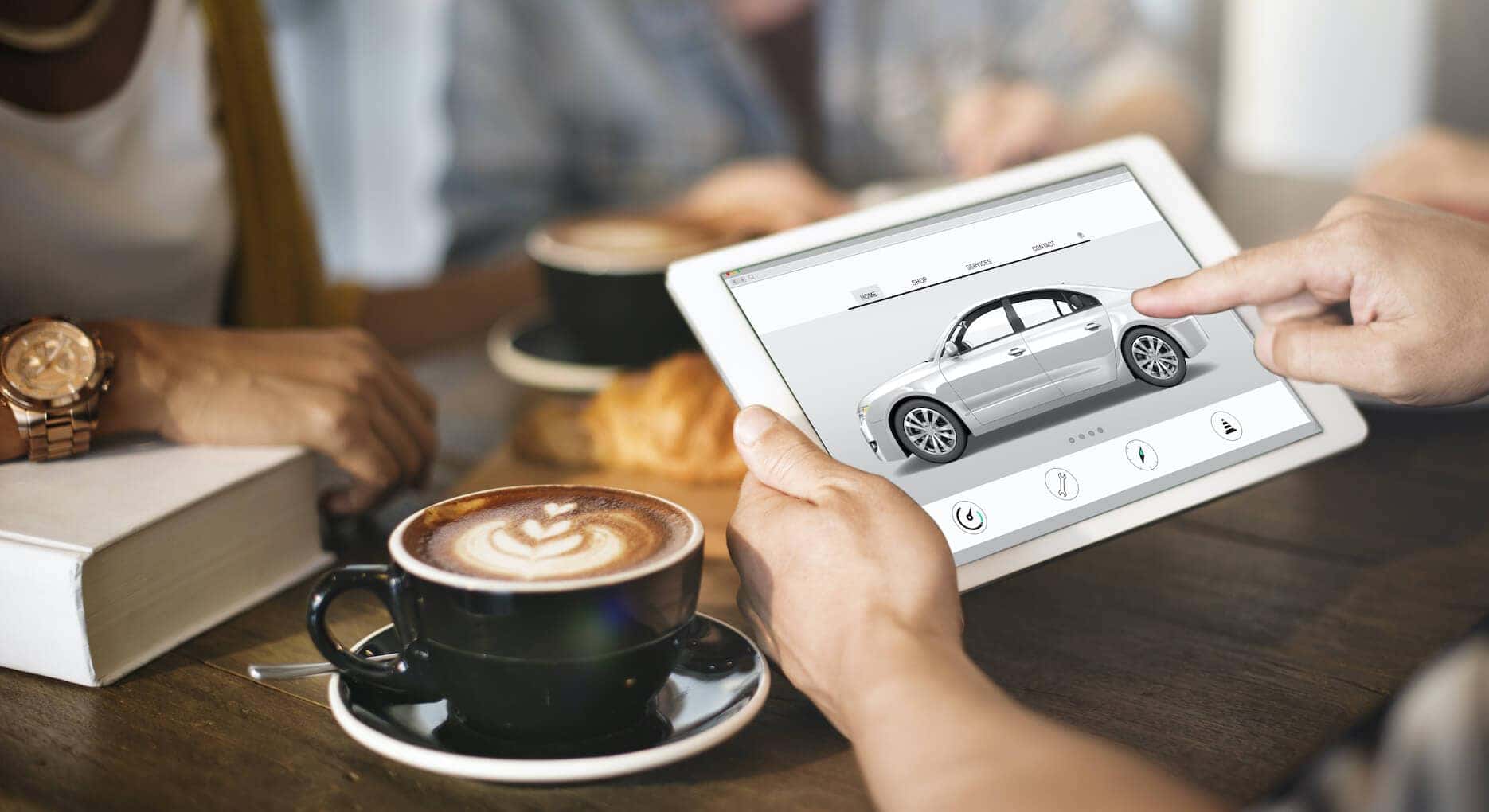 Value Your Trade
One aspect you'll want to think about when you're setting out to buy a Volkswagen online is what to do with your current vehicle. You can find out what it's worth by using our Value Your Trade tool. By providing the make, model, year, and mileage, you'll get its trade-in value, which can go towards your down payment!
Choose Available Packages or Warranties
After you've picked your payments and received an estimate of your current vehicle's value, you'll have the opportunity to select any available packages for your new Volkswagen to add more style or technology to your vehicle. You can also choose an extended warranty to help keep your vehicle protected for years and miles to come!
Getting Your Car
The last step of the online car-buying process is choosing how you'll get your new Volkswagen. You can schedule a time to pick it up from our dealership. However, to keep the experience convenient for you, you can also have it delivered to your home!
Start Your Experience and Buy a Volkswagen Online Today
Are you eager to begin shopping online for your next car? You can start with us at Norm Reeves Volkswagen Superstore Irvine today! Simply begin by browsing the selection and following the steps so you can get the most out of your experience of buying your next car from the comfort of home!
Buy a new Volkswagen online today!