Volkswagen Service near Tustin CA

Looking for a place to bring your Volkswagen to get serviced? Whether you just need quick, routine car service, or are looking to get a particular system of your Volkswagen repaired, you can bring it by our service center here at Norm Reeves Volkswagen Superstore Irvine.
Our certified technicians can help with any auto repair or service you're looking to get and keep your Volkswagen performing at its very best.
Fitting into Your Life
From taking the kids to various afterschool activities to working throughout the week, we know life can be crazy at times and it's hard to find enough time to get all the services your vehicle needs done.
This is why we want to fit into your schedule and make having your vehicle serviced convenient and feasible for you. That's because we understand the importance of having your car serviced regularly, so it keeps providing you with reliable and safe performance throughout the Tustin area.
This is why we offer Volkswagen ServiceXpress. Whenever your vehicle needs an oil change, tire rotation, or battery replacement, just stop on by our service center and our technicians will quickly get it done for you. You don't need to schedule an appointment first either—just swing by whenever you have some free time and let your car receive all the routine maintenance it needs.
Trained and Certified Technicians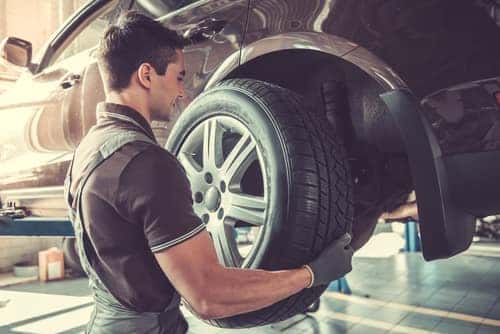 Our team of trained technicians are ready to complete any service or repair that your Volkswagen needs. That's because they're specifically certified to work on Volkswagen vehicles and know all the mechanical systems of each Volkswagen model.
They also have all the latest technology, so when you're unsure what's causing a warning light to come on or your brakes to squeak, they'll be able to quickly determine the cause. Any parts they need to replace will be swapped with genuine Volkswagen parts. This gives you peace of mind knowing that your vehicle is getting quality replacement parts that are designed to fit.
Amenities in Our Lounge Area
Whether you're just stopping in for a quick service or need a more complex repair done, we have an area where you can relax while waiting for your car. In our lounge area, we have comfortable seating and free refreshments for you to enjoy.
There's even complimentary Wi-Fi, so you can read through the news on your phone or reply to emails on your laptop. We even have computer work areas where you can focus on any work you need to get done.
We also have a children's play area, so the little ones can keep occupied and have fun while our technicians work on getting any replacement parts changed or auto repair done to your car.
Schedule Volkswagen Car Service near Tustin CA
Stop by on your way home for our VW ServiceXpress or contact us now to schedule an appointment for any auto repair your Volkswagen needs. Our technicians here at Norm Reeves Volkswagen Superstore Irvine are ready to help make sure your vehicle stays in top shape and continues to give you fun, safe, and dependable performance on the roads of Tustin, California!