Volkswagen Service near Costa Mesa CA

At Norm Reeves Volkswagen Superstore Irvine, we want to help make sure your Volkswagen continues to give you the top-notch performance you are used to having. We do this by providing a place where you can get all the necessary routine replacements, checks, and repairs your vehicle needs by a professional team of experts.
On top of having your Volkswagen serviced by our technicians who know all the ins and outs of your car, we also make it easy for you to get any of these services done within your schedule for more convenience. The next time your Volkswagen is due for car service near Costa Mesa, CA, whether it is for a simple replacement or complex auto repair, bring your vehicle by our dealership!
Team of Volkswagen Certified Technicians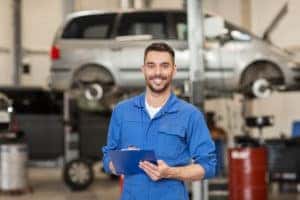 When you have your Volkswagen serviced with us, it will be in the great care of our certified technicians. They have been trained specifically on Volkswagen vehicles. They understand how their engines operate, the various components it uses, and the mechanics of its various systems.
With their knowledge, they will know exactly how to fix any issue that your Volkswagen has been experiencing as well as all the necessary adjustments and replacements it will need. All of this helps your Volkswagen continue to give you great performance for years to come.
Due for Your Next Maintenance Appointment?
Whether it is time to have your oil changed, the tires rotated, battery replaced, or any other routine maintenance done, you can bring your car by for our Volkswagen Service Xpress. This combines the quality service your Volkswagen will get from our technicians with the convenience of getting it done quickly.
Without even having to schedule an appointment first, stop by when you need one of these routine services done. Just let our team know what your Volkswagen needs, and our technicians will get to work on it right away. With our Volkswagen Service Xpress, you'll be in and out in no time!
Auto Repair for Your Volkswagen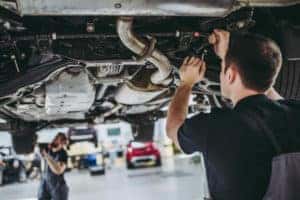 Beyond taking care of all the routine maintenance your Volkswagen needs, our service center can also handle any type of auto repair your vehicle might need as well.
If you notice something unusual about your car's performance, see a warning light on the dashboard, or have been involved in a collision, we can help get your Volkswagen back to looking and driving at its best.
Our technicians will first be able to identify the damages or what might be causing the particular issue in your Volkswagen. We then will explain their findings and let you know exactly what the plan is to fix it. Our technicians will ultimately come up with a solution that gives you long-lasting performance and gets your Volkswagen back to smooth driving!
Schedule Car Service near Costa Mesa CA
Is your Volkswagen due for its next service? Bring your car by for our Volkswagen Service Xpress or schedule an appointment for any type of repair you are looking to get. Our team here at Norm Reeves Volkswagen Superstore Irvine is ready to help keep your vehicle in great condition so you can enjoy driving in it around Costa Mesa, CA for years to come!