Volkswagen Jetta MPG

When you're contemplating your next sedan, there's a lot to consider to see if it's the right choice for you! If you're leaning toward the Volkswagen Jetta, there's a lot to learn to see if it's the perfect selection for your rides around Rancho Santa Margarita and Garden Grove, CA. While engine power, interior comforts, and safety are important aspects to consider, we're here to focus on the Volkswagen Jetta MPG!
At Norm Reeves Volkswagen Superstore Irvine, we're here to help drivers learn more about the performance and efficiency of the VW Jetta. Contact us to learn more!
VW Jetta Engine Specs & Performance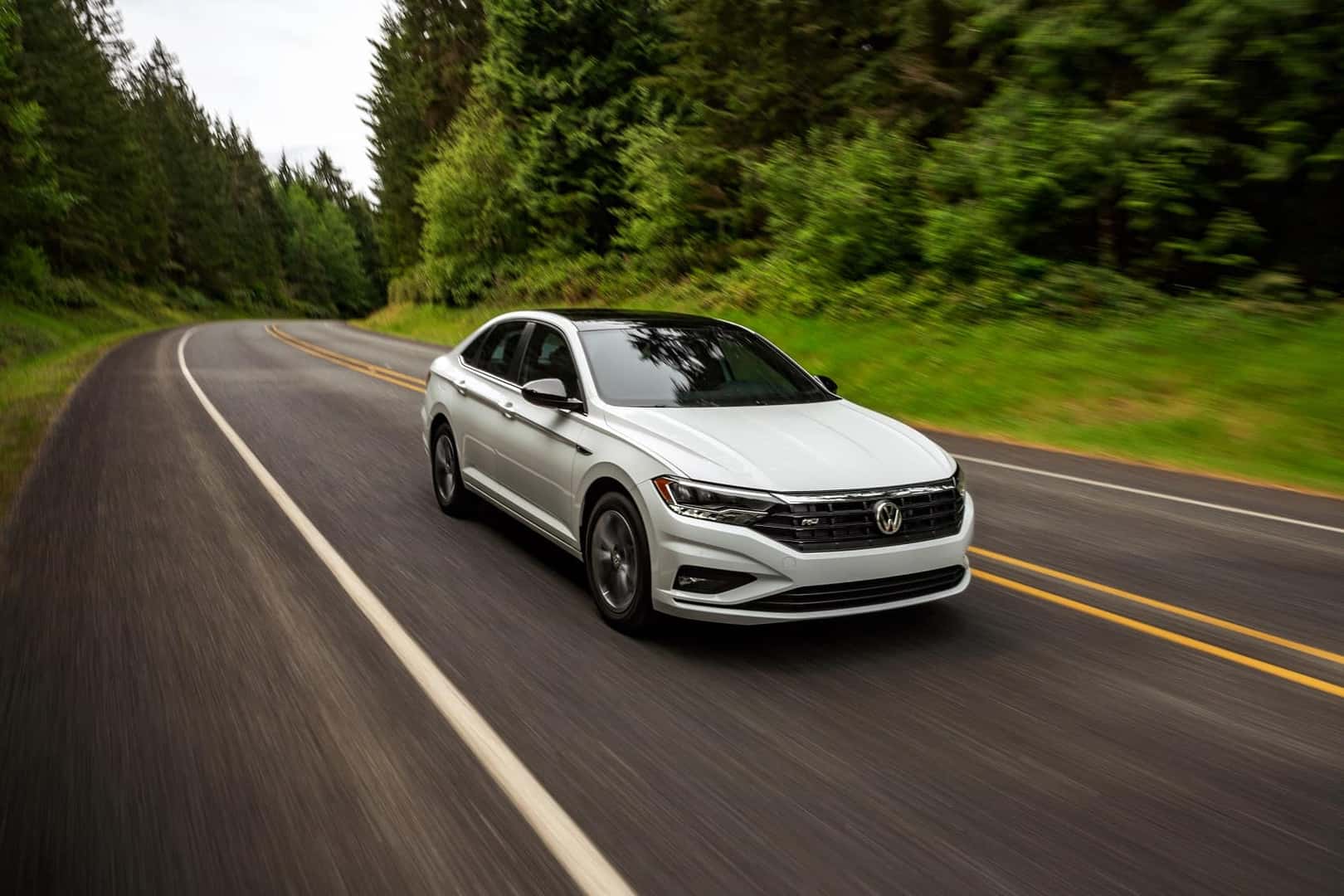 The 2021 Volkswagen Jetta comes standard with a 1.4L turbocharged and intercooled 4-cylinder engine under the hood. This engine comes mated to the 6-speed manual transmission; however, drivers can opt for the 8-speed automatic transmission with Tiptronic®. The engine is able to boast 147 horsepower and 184 lb-ft of torque.
The intercooler is a component that allows you to hit your top performance without the risk of having the engine overheat. This feature ensures that the engine remains at an optimal temperature during your treks on the road.
VW Jetta MPG
The VW Jetta offers its drivers a smooth and efficient performance thanks to its engine. When the VW Jetta is kept up with service and has everything it needs to perform, it gets an EPA-estimated 30 city/41 highway MPG.* The turbocharged engine allows the VW Jetta to reach its optimal efficiency because these engine types focus on blending performance while carrying over a high fuel economy.
Factors that Affect Your MPG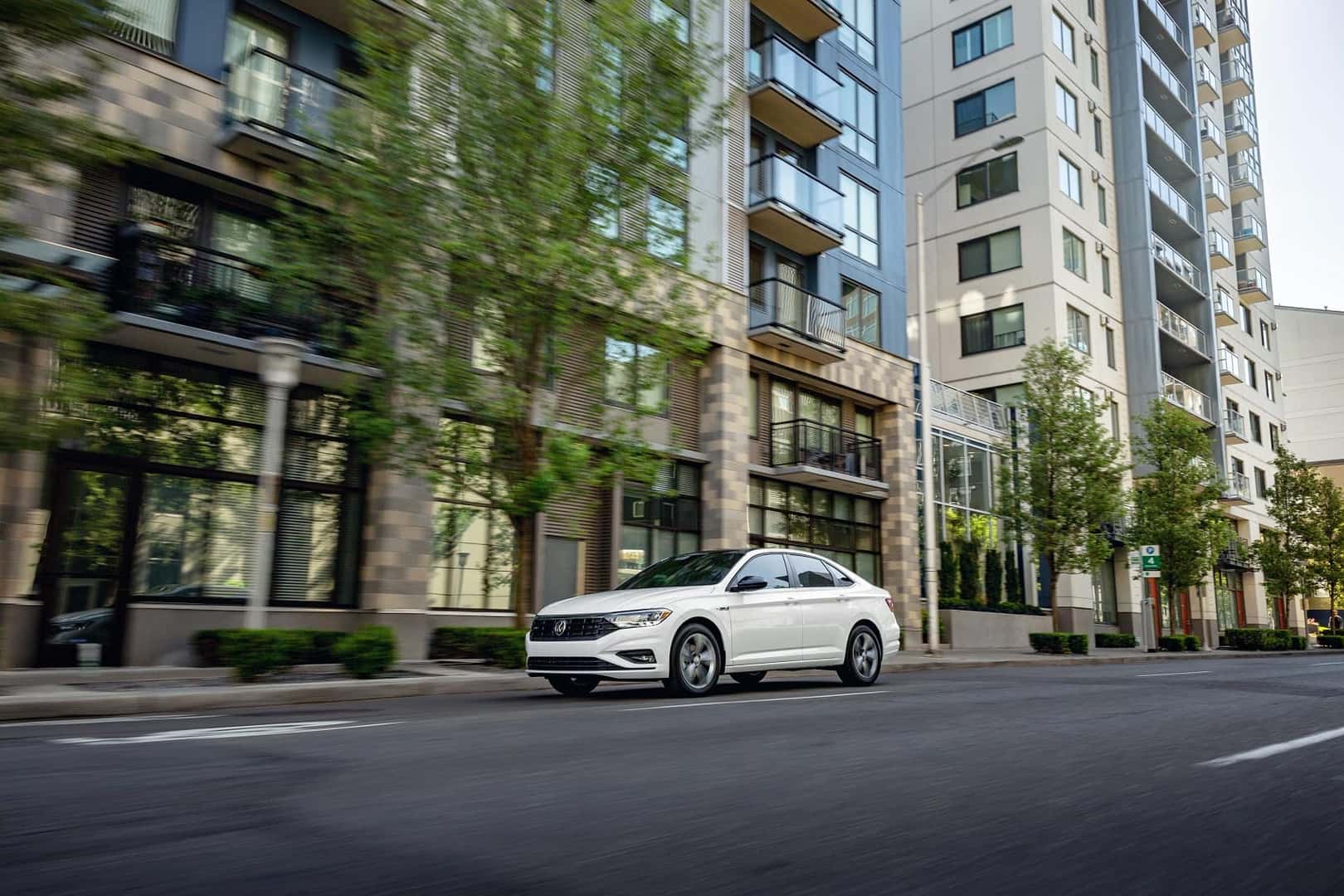 In order to keep your VW Jetta MPG high, you'll want to make sure you're doing everything in your power to ensure that the engine is in good health and that its components are performing at their best. Weight can actually play a major factor with your fuel efficiency. If you've got all the seats filled and plenty of cargo in back, it puts more weight on the vehicle. This causes the engine to work harder, and burn up more fuel.
Ensuring that your tires are at the proper inflation is also a good way to ensure that your fuel economy is at its best. Another major factor that can affect your MPG with your VW Jetta is oil. When driving on fresh oil, your engine will perform smoothly and efficiently. However, the fuel economy can decrease when your oil is old and is ready to go. Keeping up with regular oil changes can help you get the most out of your VW Jetta MPG!
Learn Even More About the Volkswagen Jetta
As you can tell, the Volkswagen Jetta offers a strong and efficient performance. However, it offers much more than that! Check out our review of the VW Jetta to learn more, of you can simply stop by and see it up close. Experiencing it for yourself is the best way to see how it'll perform on the roads of Rancho Santa Margarita and Garden Grove, California!
Schedule your test drive with us at Norm Reeves Volkswagen Superstore Irvine today!
*30 city/41 highway mpg (2021 Jetta 1.4L, 6-speed manual transmission). EPA estimates. Your mileage will vary and depends on several factors, including your driving habits and vehicle condition.