Volkswagen ID.4 EV vs Tesla Model Y

The future of SUVs is an exciting and electrifying one. When you have a purely electric-powered ride, you can cruise around and explore Rancho Santa Margarita and Garden Grove, California, with confidence and peace of mind. Two models you may have heard about lately are the 2021 VW ID.4 EV and the Tesla Model Y, but which one is the better fit for your lifestyle?
The team at Norm Reeves Volkswagen Superstore Irvine knows how important it is to research your next vehicle before you make your choice. That's why we studied these two models and created this Volkswagen ID.4 vs. Tesla Model Y comparison. Once you see the differences between these two electric SUVs, you'll be ready to come to an informed decision and start driving your next ride.
VW ID.4 vs Tesla Model Y: Interior Design
When you and your passengers have a big trip planned, you'll want to step into a cabin that welcomes you to your drive. Considering comfort, convenience, and looks, the interior of your SUV should be appealing to everyone. You'll be spending a lot of time in there, so it should be something that has you craving your next drive.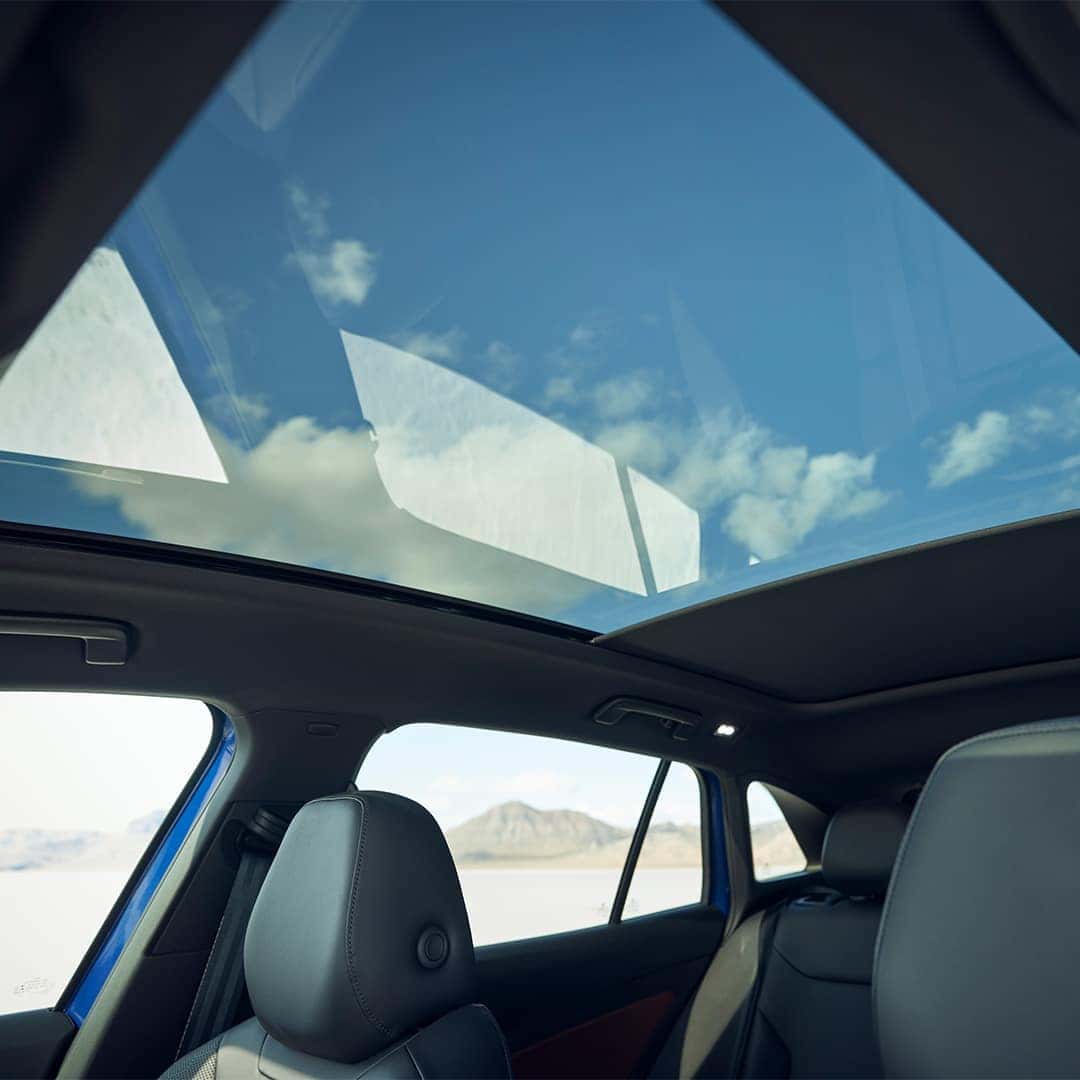 The VW ID.4 and the Tesla Model Y share several similarities with each other. Glass roofs give you the option of letting in natural light to make the cabin feel comfortable on a sunny day. These two SUVs also include conveniently located touchscreens that give you access to a host of convenient systems and features.
When you look from the cockpit in the Model Y, you may get the sense that the front area is barren. Aside from its touchscreen, there isn't much else to look at or use in the Model Y. This appearance may make the Tesla Model Y feel like less of a fun drive and more of a regular machine.
The VW ID.4 enhances the interior design with smooth lines, textures, and materials that give it a luxurious feel. Plus, the LED light bar that runs the length of the dashboard provides relaxing auras and intuitive information. This makes the VW ID.4 cabin into an integrated and attractive SUV.
Volkswagen ID.4 vs Tesla Model Y
Driver-assistive technologies are the key to making your drives safer for everyone. Using sensors and advanced processing, these systems work hard to keep an eye out for you on the road. There are plenty of potential hazards out on the road, and these systems put you in a better position to navigate them and minimize their effects.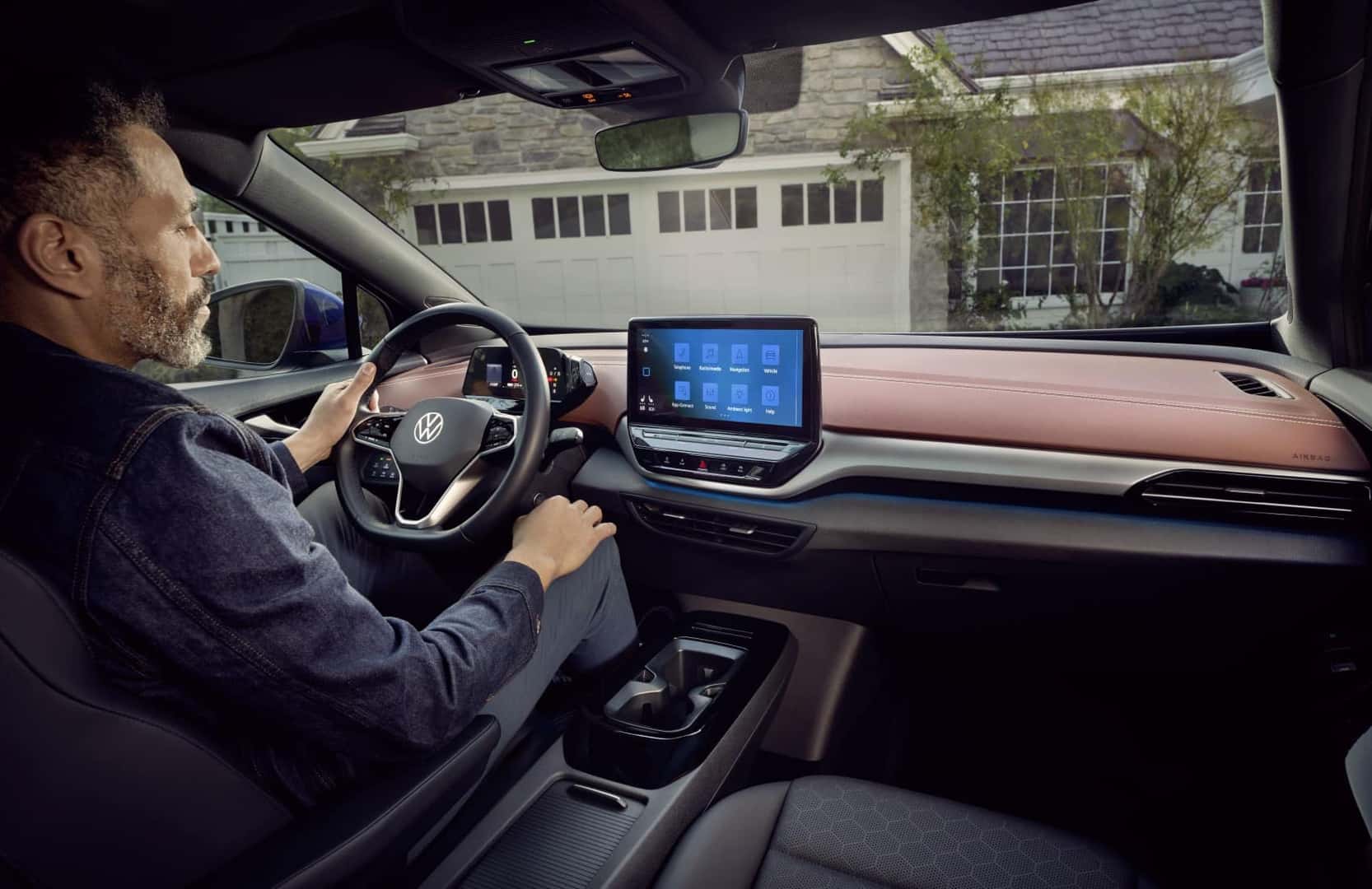 While the Tesla Model Y may have autopilot capabilities, it lacks the nature of the human touch. The VW ID.4, on the other hand, uses its driver-assistive technologies to aid and enhance your own skills and input. You'll still have control over the situation, just with an extra advantage, thanks to features like:
Lane Keeping System
Forward Collision Warning
Adaptive Cruise Control
Active Side Assist/Blind Spot Monitor
VW ID.4 vs Tesla Model Y: Our Choice
When it comes to a drive that's fun to experience and be in control of, we recommend the Volkswagen ID.4 EV. It'll serve you well on the streets of Rancho Santa Margarita and Garden Grove, CA. Contact the team at Norm Reeves Volkswagen Superstore Irvine to learn more and experience the VW ID.4 for yourself today!