Volkswagen Dealer near Lake Forest CA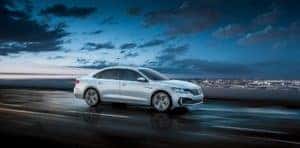 The city of Lake Forest, CA, is a community of about 80,000 people in Orange County, California. It's named after two lakes, each of which features its own recreational club: The Lake Forest Beach and Tennis Club and the Lake Forest Sun and Sail Club. Both clubs offer various services and amenities, such as tennis courts, basketball courts, volleyball courts, swimming pools, barbecue pits, hot tubs, gyms, etc.
Either of these venues would be great for your next party, event, or day off! However, neither is the best thing going on around Lake Forest—that'd be Norm Reeves Volkswagen Superstore Irvine.
We're one of the leading Volkswagen dealers in the Southern California region, and we're sure the premier Volkswagen dealership near Lake Forest. We encourage you to get in touch with us for more info.
Volkswagen for Sale near Lake Forest California
We carry hundreds of new, used, and certified pre-owned Volkswagen sedans, crossovers, SUVs, etc. Are you looking for a new Volkswagen model? How about the new Volkswagen Passat? More of an SUV fan? You may enjoy the Volkswagen Tiguan! You can easily get started on browsing the new Volkswagen options so you can get a stronger sense of what's available in our inventory.
You'll be able to find your next car before you even make your way to our dealership! We also have a variety of pre-owned vehicles that you'll be able to consider:
Used car inventory: If you go with a used car, you'll get the value that you truly deserve. Everything is affordably and competitively priced, which is more than you can expect at other places!
Volkswagen CPO Program: One of our exclusive Volkswagen Certified Pre-Owned automobiles offers a lot of benefits, such as a 2-Year/24,000-Mile Limited Warranty, a 24-hour Roadside Assistance program, a 112-point dealer inspection, a CARFAX Vehicle History Report™, and SiriusXM® Satellite Radio. Whoa!
Learn More About Your New Volkswagen Options
Part of the experience of finding your next car is getting the necessary details to help you form your opinion. Luckily, we provide drivers with helpful research materials on new Volkswagen models. Whether you're interested in the new Volkswagen Passat or the Volkswagen Golf, we have resources to help you learn more!
Our Volkswagen reviews provide you with a great deal of insight into what your favorite Volkswagen models offer. You'll learn about the turbocharged performance, the impressive assortment of media and technology features, and even the Front Assist safety features. By reading these resources, you'll have a firm knowledge of your favorite model.
You can also check out our Volkswagen comparisons if you're torn between a few models. These resources take your favorite Volkswagen model and measure it up to a similar model from a different manufacturer. By taking notice of the similarities, and more importantly—the differences, you'll be able to see which vehicle is the clear choice.
Taking the Volkswagen Test Drive
The best part of the research process is getting the closer look and the hands-on experience with the vehicle that you like. When you're ready, you can make your way to our dealership to take your research to the next level. On top of getting more details from our Volkswagen associates, you'll be able to catch a better glimpse of the vehicle.
But when you get behind the wheel, it's your chance to really see what the vehicle can add to your driving experiences. You'll get a feel for the performance while taking notice of the impressive assortment of features and the alluring style. By the time you pull back in, you'll know if you've found your next car!
Volkswagen Service near Lake Forest CA
When you're in need of simple service like an oil change, or a complex repair to your transmission, you can schedule your service with us. Our team of Volkswagen-certified technicians are knowledgeable, experienced, and well-equipped. They'll be able to provide your vehicle with the exact service it needs.
On top of having a shop filled with Genuine Volkswagen parts, our technicians use the latest automotive technology and tools to ensure that your vehicle is thoroughly inspected and is getting the right care and attention. They'll make sure that your Volkswagen model is ready to take on the open roads of Lake Forest.
Streamlined Volkswagen Financing
After you've taken the test drive and you thoroughly enjoyed yourself behind the wheel of your favorite Volkswagen, it'll be your chance to take the next step and decide if it's right for you! Our finance associates will help you review your varying loan options. You'll get a better sense of the terms, conditions, and rates so you'll know which one appeals to you and your lifestyle.
You can get the ball rolling on your financing prior to making your way to our Volkswagen dealership. You can start by filling out our online credit application. This encrypted form gets sent directly to our team so they can get started on the paperwork and organizing the loans that are available.
By using our payment calculator, you'll be able to get a close estimate of what you'll be paying each month. You simply put in the vehicle's retail price, your intended down payment, and your rate. It will then run the numbers and give you a figure of what you could be looking at as your monthly payments.
Volkswagen Dealership
If you'd like to learn more about your Volkswagen dealer, then guess what? You're in the right place. Here at Norm Reeves Volkswagen Superstore Irvine, we're only about a 20-minute drive away from Lake Forest. We exist primarily to serve drivers like you.
There are a few simple ways for you to get in touch with us today. You can chat with us online, fill out the contact form on our website, give us a call on the phone, or stop by our dealership. Regardless of what you decide to do, you're in the right place!