Sell or Trade Your Car Irvine, CA

Finding your next vehicle near Irvine, CA is an exciting feeling. You're now just an arm's reach away from getting behind the wheel. The only thing left to do now is figure out what you want to do with your current vehicle. You have two options: selling or trading it in.
To help make your decision a bit easier, our team at Norm Reeves Volkswagen Superstore Irvine is here to break down both options. After reviewing this guide on selling vs. trading, give us a call with any additional questions you have!
Which Option Takes More Effort?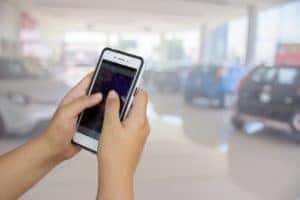 Selling your vehicle privately tends to be a bit more complex route. This is because of all the time and effort that goes into the process. Typically, to privately sell a vehicle, you'll need to take photos, run ads, be available for phone calls, and much more. Also, you'll want to make sure your car is in tip-top shape, so it's easier to sell. This includes a thorough cleaning and even taking care of any maintenance or repairs.
On the other hand, if you choose to trade in your vehicle with us, you won't have to lift a finger. Simply drop your vehicle off, and we'll take care of the rest. You don't even need to clean it before bringing it to our Irvine, CA, VW dealer. When it comes to keeping things hassle-free, trading in your vehicle is the most ideal option.
Selling vs Trading: Which Option Saves You Money?
Money is another major factor that goes into making the choice between selling and trading in your current vehicle. When you choose to trade in your vehicle with us, we value your trade, so we'll ensure you're getting a great deal.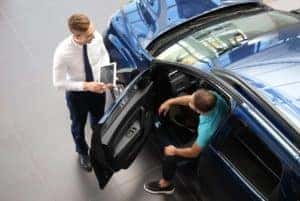 The amount we quote you can also be applied to the next car you're looking to purchase. This can also save you money on taxes. For example, depending on your state, the value of your trade can potentially be deducted from the overall price of your new car for sales tax purposes.
For example, if the car you're looking to purchase is $25,000, and your trade-in value for your current vehicle is $10,000, you may only have to pay the sales tax on your new car's current total of $15,000.
Selling or Trading Your Car: The Secure Choice
Trading in your current vehicle tends to be the most secure choice for Irvine, CA drivers. When completing the transaction, you'll feel comfortable going through our Volkswagen dealership. You won't have the stress of having to go to multiple locations to complete the deal, or a third-party company. We'll take care of all the paperwork right here!
Trade in Your Car near Irvine CA
After reading, it's clear that the best choice for Irvine, CA drivers is to trade in their vehicle with us. We accept all used car values at Norm Reeves Volkswagen Superstore Irvine. To find your next vehicle or to start the trade-in process, give us a call, and our team would be happy to assist you!