Oil Change Irvine CA

The oil in your Volkswagen is more than just a fluid that needs to be replaced periodically. It makes sure that your engine and the related systems run properly.
To maintain your engine's peak performance, Norm Reeves Volkswagen Superstore in Irvine is providing this guide to oil changes for your vehicle. We offer oil change services in Irvine, so be sure to conveniently schedule an appointment with us online today.
Oil Changes are Helpful
A general rule of thumb when it comes to oil changes is that drivers should schedule an oil change every three months or 3,000 miles, whichever comes first. When clean oil is running through your systems, it creates a well-tuned performance. With the lubrication this fluid provides, you experience less engine noise and damage. The oil also works as a cleaning agent, picking up dirt and debris to keep your system clear of harmful particles.
Oil Change Warning Signs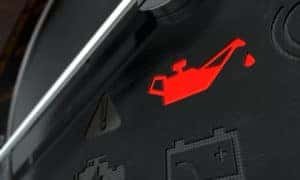 When your car desperately needs clean oil, it starts to give off warning signs to let you know that you should get to Norm Reeves Volkswagen Superstore in Irvine for an oil change. Some of the indicators include:
Louder engine noise from parts rubbing together due to lack of lubrication
Black, gritty, and dirty oil from excess dirt
The systems under the hood start to overheat due to parts rubbing together excessively.
You should go to our service center as soon as you notice any of these issues. Ignoring them or waiting for too long to set an appointment makes your VW susceptible to serious damage and may even shorten the life of your vehicle.
Recommended Oil Change Intervals for Your VW Model
A lot of drivers ask, "When should I have my oil changed?" There are a few factors at play here, like how often you drive, how far you drive, and your driving style. But since all Volkswagen engines use synthetic oil, which lasts longer than conventional oil, you'll won't be changing your oil as frequently.
All VW models that feature synthetic oil will need to have their oil changed every 8,000 to 10,000 miles.
Schedule an Oil Change Today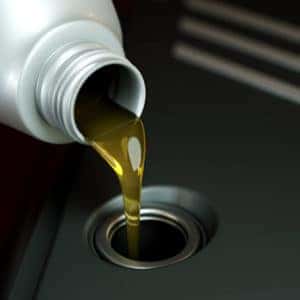 While there are many ways to help prolong the life of your oil, the best thing you can do for it is schedule regular oil changes at Norm Reeves Volkswagen Superstore in Irvine. When you take your car in, the trained technicians not only provide the oil change you need, they also inspect the internal systems and let you know about any other problems that need to be addressed.
While an oil change in Irvine, CA, is generally a simple procedure, this fluid provides incredible benefits to help make sure your vehicle stays running like new no matter how long you've been driving it. So don't forget to schedule regular oil changes in Irvine, CA, at Norm Reeves Volkswagen Superstore!
As you wait for your oil to be changed, why not head into our showroom to see this year's new vehicles or out to where we have our used and certified pre-owned cars? With great innovations and a trusted and reliable performance in each vehicle, you'll certainly feel a great drive every time you sit behind the wheel. So when one manages to catch your attention, be sure to schedule your test drive!