Collision Repair near Laguna Hills CA

After an accident, there's a lot to consider. Once the situation calms down, you'll need to think about where to get collision repair near Laguna Hills, CA. When you're looking for major or minor repairs or car service, you can look to us at Norm Reeves Volkswagen Superstore Irvine.
The Steps to Your Collision Repair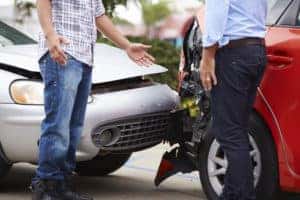 Upon impact, there's a few steps to follow before getting your repairs completed. You'll want to exchange your insurance information, license, and registration with the other driver while documenting the respected damage. The authorities should also be called to file a report for your insurance company to help get the claim started.
Once you're able to follow all the post-accident steps, you'll get started on the process of getting the right collision repair for your vehicle. Your insurance company will have a list of accredited service centers that can offer you collision repairs.
Our Collision Repair Center
When you choose our center for collision repairs, you can rest easy knowing that you're in great hands. Our team of experts is here to help you along the way. Using their knowledge, expertise, and state-of-the-art body repair tools and technology, they'll happily go to work on your car.
Our shop is an I-Car Gold Class Certified Collision Center due to our team of skilled experts and the exemplary work that we do with each car that rolls in. We work with all insurance providers, so getting your claim through will be as easy and convenient as possible.
Whether it's frontal damage, a side impact, or even minor dents in the rear bumper, our experts can assess the damage and determine the best course of action with repairs. They'll hammer out dents, buff out scratches and scuffs, and order replacement parts if the original is damaged beyond repair.
Assisting Your Through the Repair Process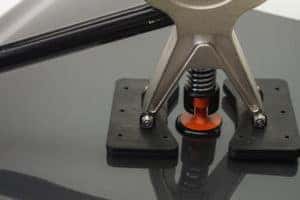 There's a lot to take in with being involved with an automotive collision. There's the communication between two insurance companies during the information exchange and damage assessment. However, when it comes to your collision repairs, our team is hands on, and they'll walk you through the process so you have a better understanding of how we go about repairs.
We offer free estimates on repairs, so you'll get a sense of the overall costs before we even begin working on your car. We also offer a warranty on our work, so should an issue occur with our repairs, we'll gladly fix it so you can resume your journey on the road!
Schedule Your Collision Repair near Laguna Hills CA
If you've endured an automotive collision, whether it's a fender bender or a T-bone impact, our experts will go to work to ensure that the proper repairs are made and your vehicle is brought back to its condition prior to the accident. When it's time, recommend the Norm Reeves Collision Center to your insurance company for your repairs, or simply schedule your car service with us!